Upper School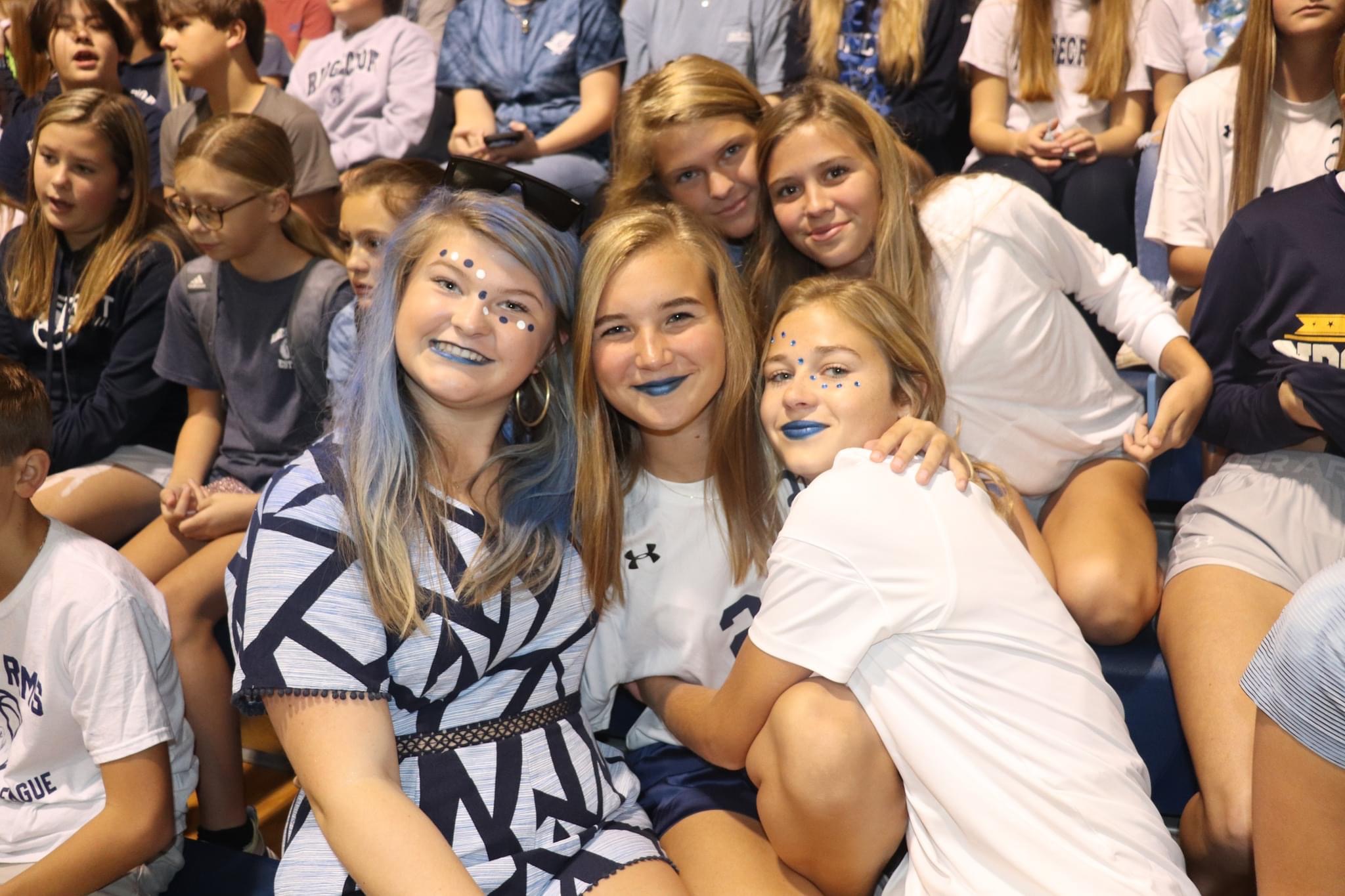 The Upper School at Ridgecroft provides students with a dynamic and nurturing community in which to holistically grow. Through personalized guidance and a range of opportunities, our students find their paths to excellence at Ridgecroft in and out of the classroom.
Academically, our students' days are filled with challenge and opportunity as they make the most of a variety of offerings, including AP, Honors, and Dual-enrollment courses, and electives in the fine and performing arts.
Our successful athletic teams also give our Ridgecroft "Rams" the chance to contend for championships and learn lifelong lessons about teamwork, perserverance, and leadership.
During their four years in the Upper School, students experience academic rigor balanced with a healthy dose of athletics, arts, leadership, and service opportunities. Mentored by teachers who instruct with skill and compassion, students find their voices and form lasting relationships with their peers as they complete a transformational journey – one that not only prepares them for success in college and career, but also enables them to grow in confidence and self-knowledge, ready to impact the world as the leaders of tomorrow.
English
English I/Honors English I
English II/Honors English II
English III/Honors English III
English IV/AP English Literature & Composition
Math
Algebra I
Honors Algebra II
Geometry/Honors Geometry
Algebra II
Honors Pre-Calculus
Pre-Calculus
AP Calculus
Business Math
Science
Earth and Environmental Science
Biology
Honors Chemistry
Physical Science
Honors Physics
Anatomy
Social Studies
World History I
World History II
Civics/Economics
AP U.S. History
U.S. History
World Geography
Foreign Languages
Latin II
Spanish I
Spanish II
Spanish III
Business
Accounting I
Personal Finance
Electives
Art
Band
Physical Conditioning
Yearbook
Life Skills
Ridgecroft also offers dual-enrollment through Roanoke-Chowan Community College
and online courses through VISnet (Virtural Independent School Network).
Contact Mrs. Outland with questions/interest.